'Building Blocks' on Canvas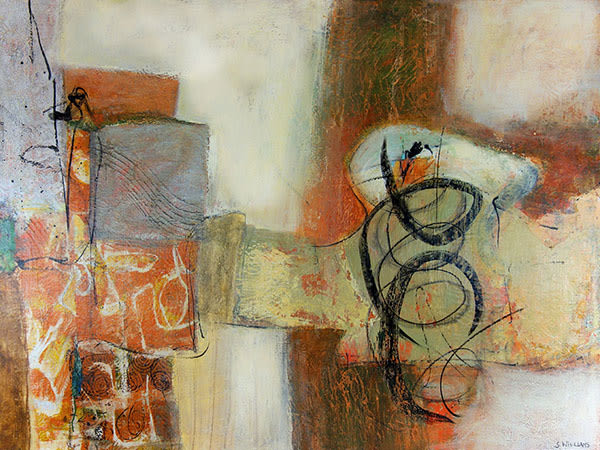 'Building Blocks' acrylic on gallery wrapped canvas. 36"h x 48"w x 2"d ID# 2016 © 2020 Shirley Williams

September 2020
The painting above titled 'Building Blocks was half finished in March, when the construction in my studio began. All my paintings and supplies were stored away, out-of-site for almost 5 months.
By the time I took my half completed painting out of storage to finish it in August, my thoughts were in a newly inspired place. It looked entirely different back then by the way.
At that moment, I knew instinctively that I wanted this painting to express the inspired energy I feel over my new Studio Gallery.
I didn't have an exact plan but instead, allowed the painting speak to me, with the concept simmering in the back of my subconscious mind. While in the painting process over several weeks, I thought about my recent hard work and sacrifices and how they were the 'Building Blocks' of my future. With mounting excitement, I also thought about how building the gallery now allows me to connect with people, in a way never possible before.
Below, in these detail shots, you can see the multiple layers and the energy of marks that bring the painting to life.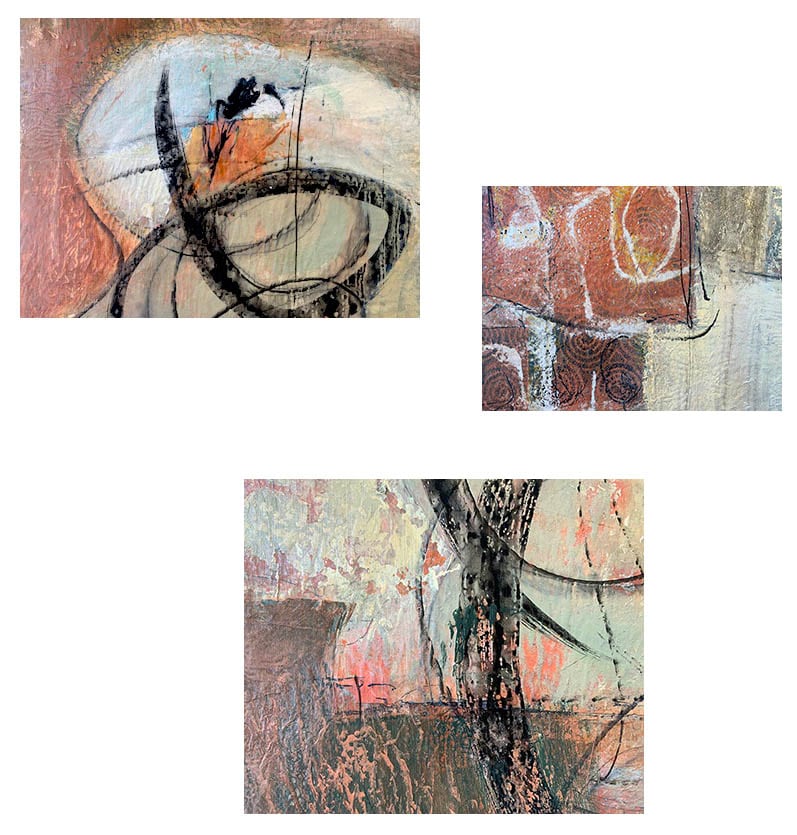 'Building Blocks'. details © 2020
Of course, the fun of abstract art is that you, the viewer, are free to interpret what you see any way that strikes you. Abstract gestures, textures and colors bring up associations or memories in each of us in totally unique ways. Plus, the beauty of an abstract painting is you notice and respond to it differently with each new viewing.
Abstract paintings also make for dramatic focal points in a room, as seen in my example below. Original art always a makes a statement and often generates great conversations.