Hail Caesar !
Jun 11, 2019
I'm thrilled to announce that Caesars International recently acquired six of my large canvases through purchase and lease. They are now permanently installed in the breathtaking Augustus 27 ballroom on the top floor of the hotel.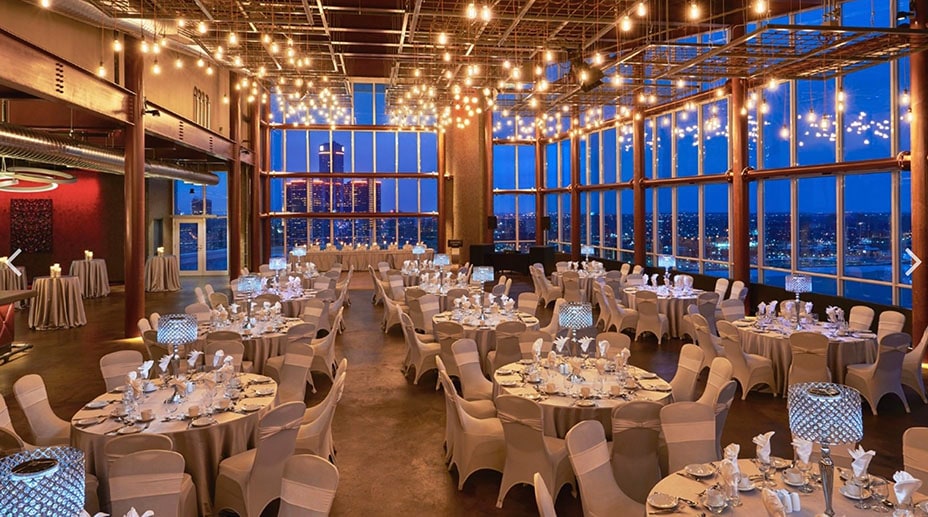 I've always taken the long view in my career as an artist over the past 25 years. Consistency and professionalism are my guiding lights. Things haven't always work out. But occasionally something magical like this happens.
This is the perfect example of how tiny, seemingly insignificant but consistent steps along a path will eventually lead to something wonderful. Although I wasn't expecting it, this opportunity didn't just drop down from heaven out of the blue.
In fact, my relationship with Caesars goes back all the way to 2009. At that time, I was invited by the Art Gallery of Windsor, to display a a few canvases at a special VIP event the casino was hosting for their clients.
Since then, Caesars has called upon me several times to participate in their occasional 'Wine & Art" events. It's always been a real pleasure to work with them and I always appreciated the added exposure for my paintings.
After the Augustus 27 room was officially opened a few years ago, they leased two of my large paintings. Both of these paintings were featured in my solo exhibition at the Art Gallery of Windsor in 2011. Eventually, Caesars acquired both paintings for their permanent collection.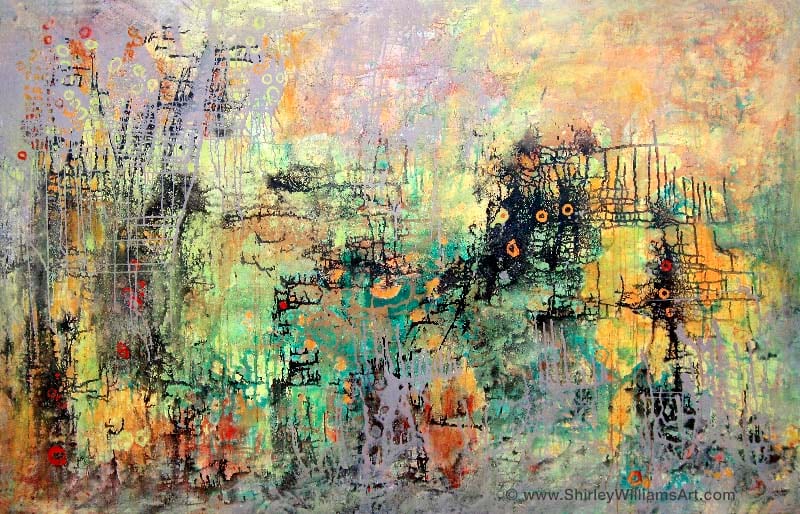 'Forces of Nature' 60 x 96 inches, acrylic on canvas © 2011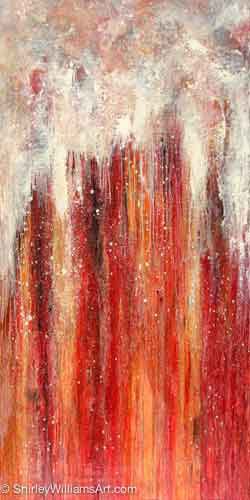 'Red Spectrum' 36 x 72 inches, acrylic on canvas © 2011
This spectacular ballroom with its massive floor to ceiling windows, overlooks the Detroit River. The inside walls are are so enormous that it's difficult to get an idea of scale in a picture. The table below for example is about 8 feet long.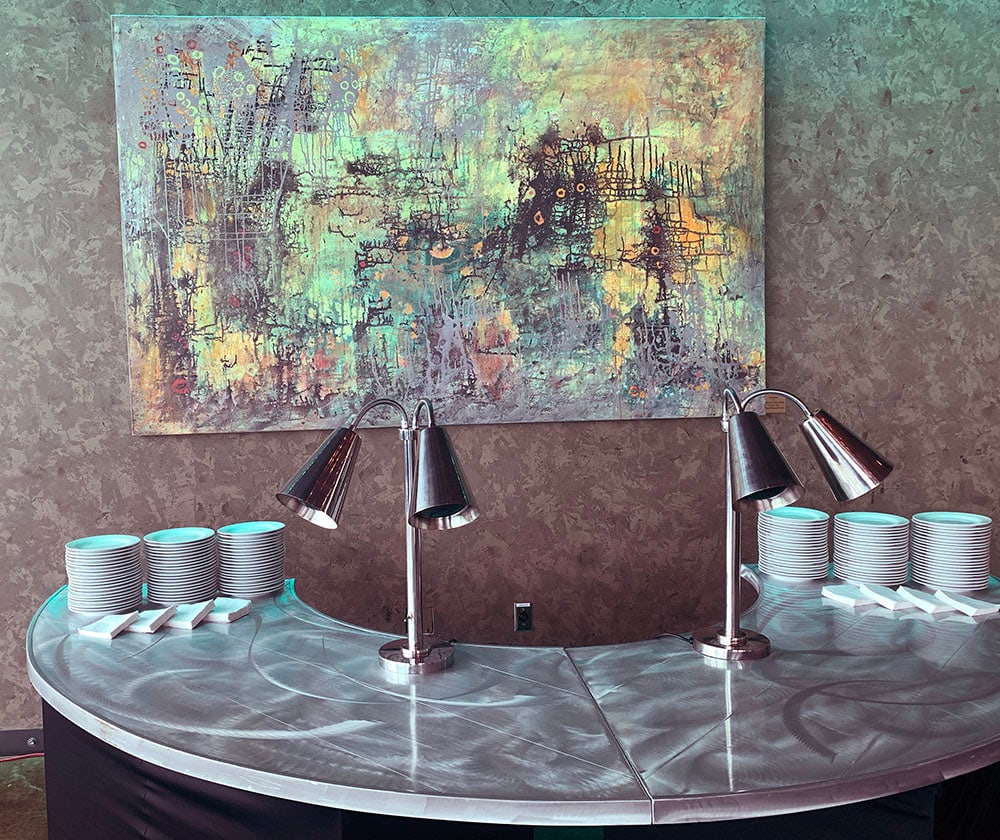 Last month, Caesars decided to lease four more of my large paintings for the room. They most thoughtfully asked me to install name plates, bio and contact information as well. Who knows where that fantastic exposure can lead.
Here are the other four paintings, all of which were recently painted in 2018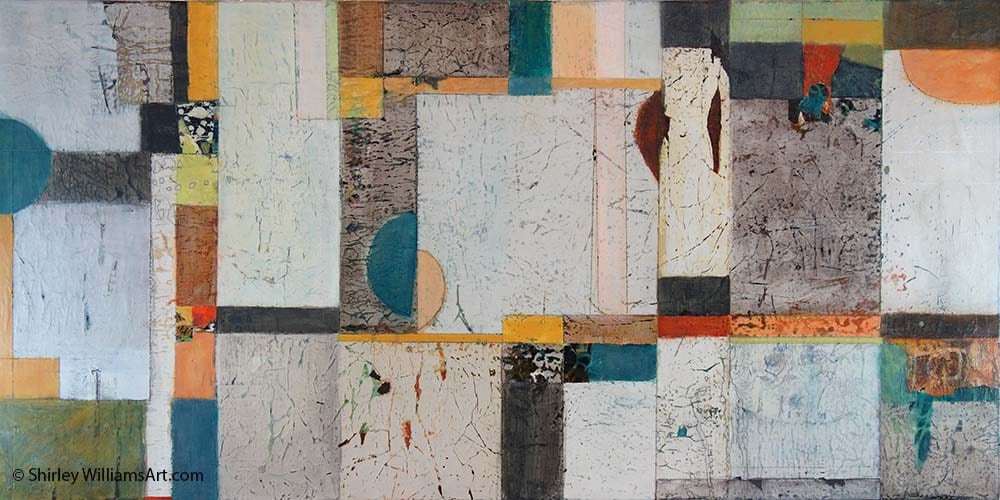 'Ground Floor 1' 36 x 72 inches, acrylic on canvas © 2018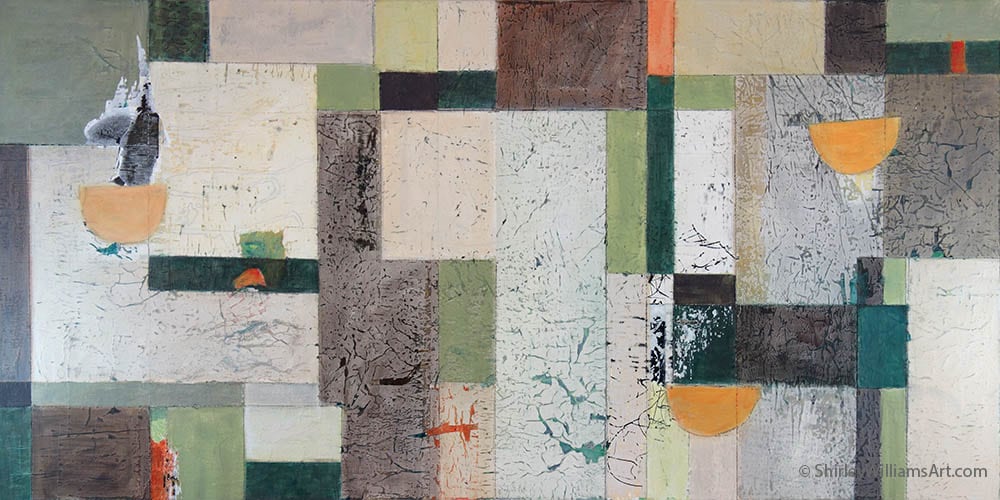 'Ground Floor 2' 36 x 72 inches, acrylic on canvas © 2018


'Add & Subtract 1' 9 x 72 inches, mixed media on cradled wood panel © 2018


'Add & Subtract 2' 9 x 72 inches, mixed media on cradled wood panel © 2018
The two long skinny paintings above are installed in a long hallway with floor to ceiling windows overlooking west
Windsor, Canada & Detroit, USA. The only thing separating our two countries is the Detroit River.
It's quite a unique and amazing site to see !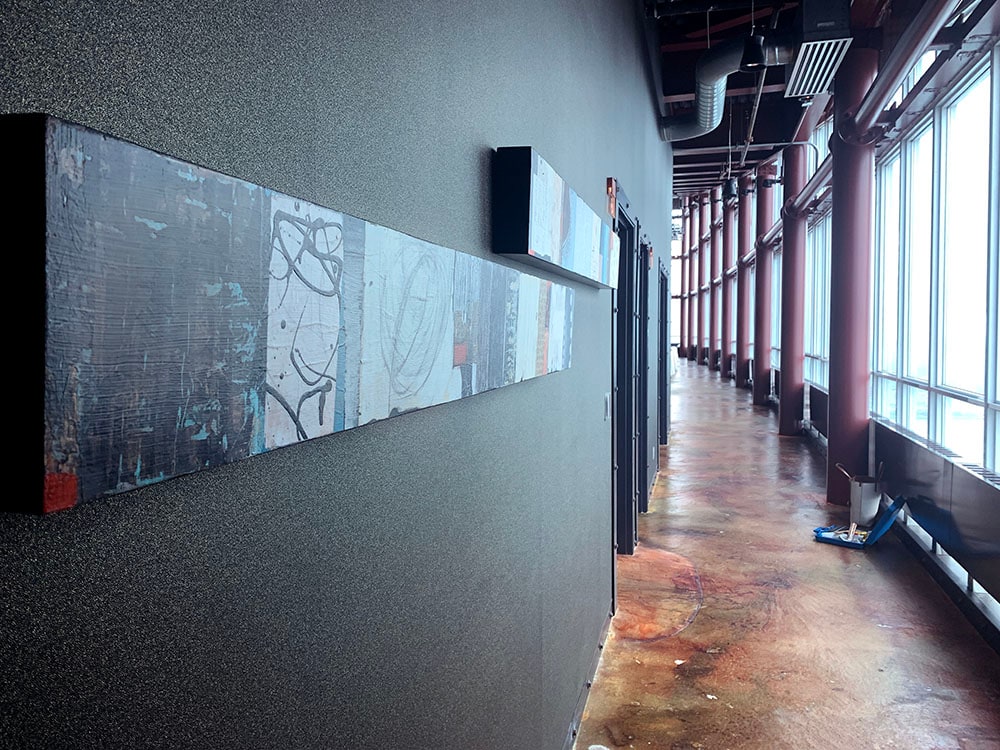 Being selected as the feature artist for this room and having my paintings showcased on permanent display is a huge honor.
I will forever be grateful to Caesars International for their ongoing support of my work.