California Fire Changes Everything
Jan 17, 2019

It was an honor to be invited to show my work in this exclusive group exhibit at Jen Tough Gallery by artist / curator Michael Shemchuk. The Opening in Benicia, California was originally to be on December 1, 2018. Unfortunately, the tragic fire that devastated Paradise, California was only 75 miles north. It changed everything.
The air quality was so bad, people in area around San Francisco were advised to stay indoors. You can imagine how many toxins and smoke particles would be lingering in the air from 15,000 destroyed homes and businesses. It was so terrible that, for a few weeks, you couldn't see five feet in front of you.
As a result, Jen Tough Gallery naturally needed to postpone the Exhibit and Opening until January. Unfortunately, that date change posed a dilemma for me personally as I'd already bought my airline ticket and Airbnb accommodations for the beginning of December. Neither could be changed without incurring exorbitant penalties.
So I decided to go anyway for the original dates and make the best of it. My charming Airbnb was hosted by Angie, Michael Shemchuk's neighbor. "Shem", as he likes to be called, and his wife Cathy were literally next door. They welcomed me like family with casual nightly dinners, drinks and inspiring conversation about art, culture and life.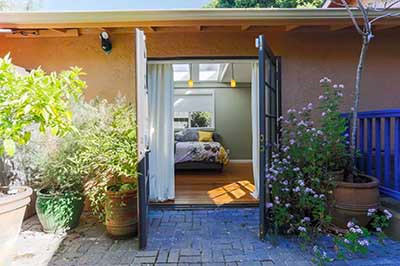 Fortunately for everyone, a light rain had washed the air a few days before I arrived. It was cold for California, only about 50 degrees, but at least the air was clean. The San Francisco Bay area is stunning and we did a lot of driving in and around Oakland, Berkeley, Sausalito and Benicia. Below is a photo showing the whole Bay Area from the top of the Berkeley Hills.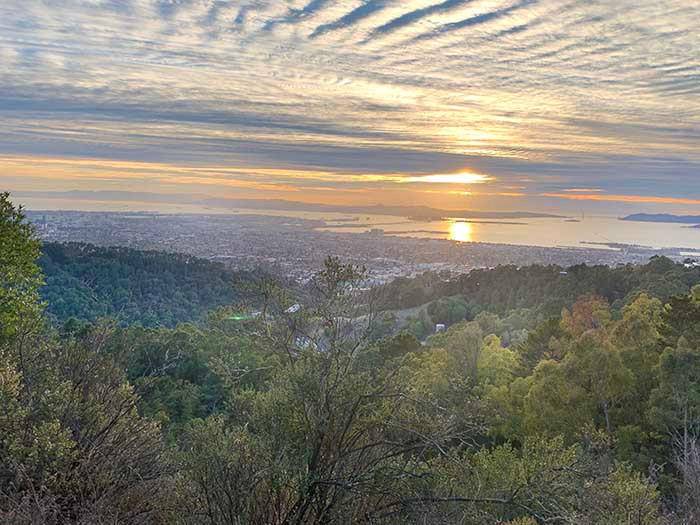 Shem was very generous with his time. We drove up to Benicia to visit Jen Tough Gallery. It's a lovely quaint town that was actually the capital of California for a short time before Sacramento. It's now very artsy and gentrified. The gallery is in a restored historic armory with thick white walls and elegant courtyards.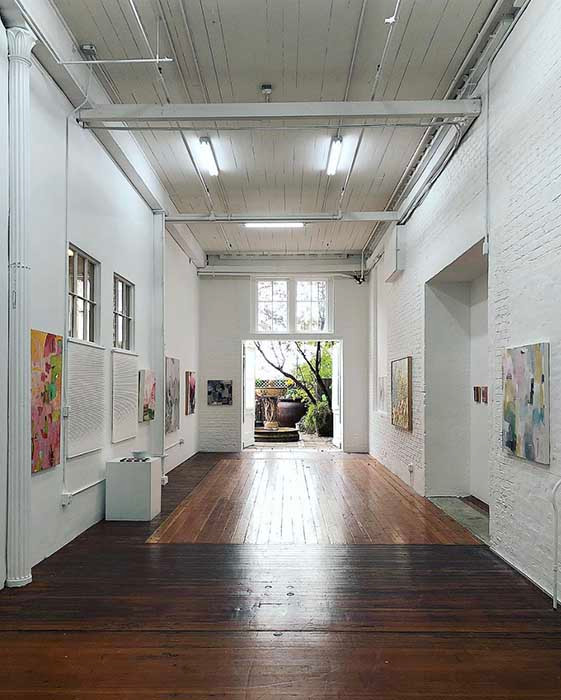 On another day, we drove to Sausalito for the 50th Anniversary Open Studios at the historic ICB Building. The ICB building is a huge complex of studios for some of the Bay Area's best artists. I had the chance to reconnect with friends and colleagues I've gotten to know over the years and see their incredible paintings in person. Below I'm with Shem and artist Bibby Gignilliat.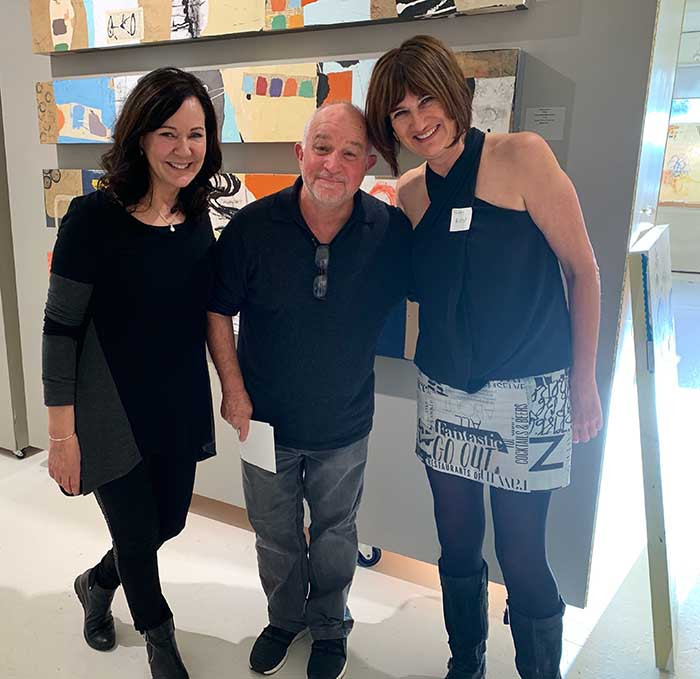 And of course, an art trip to the area would not have been complete without a visit to the San Francisco Museum of Modern Art - SFMOMA
During my short four day trip, I saw a ton of art and came home totally inspired. It was a great visit and I was glad I flew down in spite of not being there for the opening at Jen Tough Gallery.