Diptych Now in Client Dining Room
When someone buys one of my paintings, it's a total thrill to see where and how it's installed. In the case of the recently sold diptych below, the painting looks spectacular in the client's dining room. It adds an aura of drama and sophistication that only original art can provide.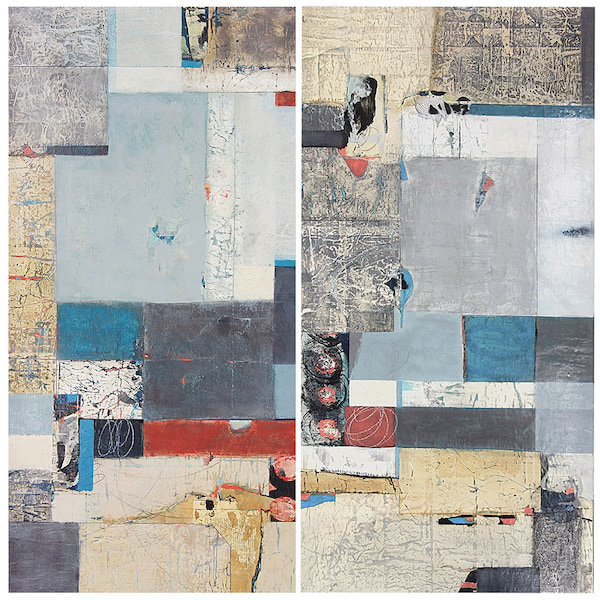 'Organizing Space' Diptych - mixed media and acrylic on cradled panels, 48 x 48 inches overall © 2018
Below is the same pair of paintings in situ. My heartfelt appreciation goes out to David and Pat Batten. Thank you for including one of my artworks in your impressive art collection. It's such an honour to be showcased in your beautiful home.
Thanks also for sending this amazing photo. I couldn't have created a more perfect painting for the space.