Featured Artist Interview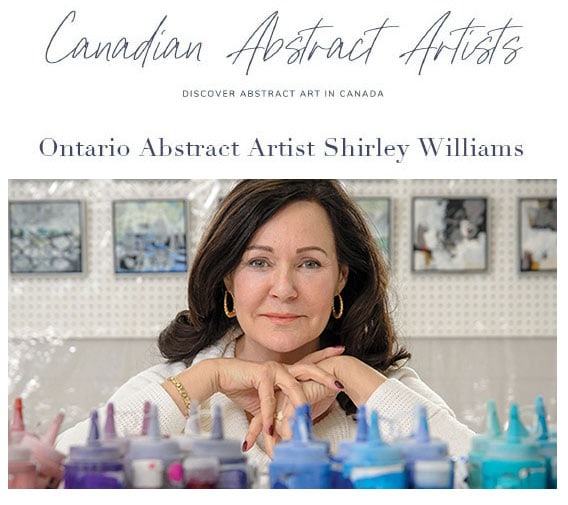 This past September I was totally surprised to learn that I had been selected as Artist of the Month for October on Canadian Abstract Artists.
I still have no idea how they found me because I don't remember having submitted to any competition with them. But like they say, "don't look a gift horse in the mouth".

They sent me a list of questions for a written interview, which you can read below. A few of their questions were very unusual and kind of revealed aspects of my work I hadn't thought about in a long time.
Read the interview below. You may discover things you didn't know about me. Reading List, Quotes and more.