Free Creative Activities Online
From the start, 2020 has been a uniquely challenging year for many of us. The decade began with horrific wildfires and destructive weather patterns. Then, before we could catch our breath, we were all consumed by the novel coronavirus pandemic.

Things may seem bleak right now. However, in times like these we must learn to be more resilient and endeavour to focus our energy on the positive things right within our reach.
It may be hard to believe, but being cooped up all day does have upsides.
Being alone gives us opportunity to engage in activities we never had the time to do before. It can also provide moments of clarity and reflection that would have been lost in a normally hectic day.
How are you spending your time in isolation?
Some of us may choose to get creative with art supplies, redecorate the living room, clean up the yard, or even try some yoga. Others prefer a more virtual path, with many websites providing free access to online cooking classes, virtual workouts, educational classes, etc.
Reading, one of my favourite pastimes, also provides some noteworthy health benefits. It has proven to help with mental health, reduce stress and improve memory functions.

Personally, I've been using this time to focus on my art and prepare exciting changes to my studio. There will be more news about something very cool coming soon.
Throughout the pandemic, I've noticed many organizations have collectively provided access to their institutions online in a variety of ways.
Guggenheim Museum ONLINE FREEBIES
The Guggenheim Museum, for example, has provided access to more than 200 books on modern art. The collection includes catalogs of retrospective exhibitions on masters like Paul Klee, Robert Rauschenberg, Max Ernst, and many other famous artists.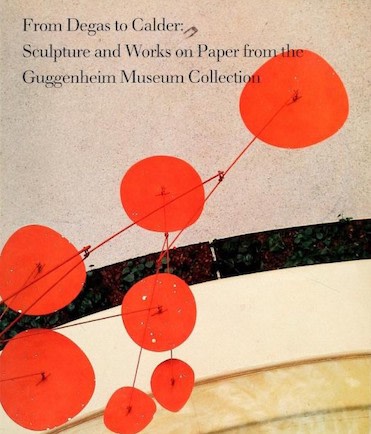 It's an absolutely fantastic tool. Looking at great art is always uplifting and so the Guggenheim Museum has done us all a great service.
Google Art- Virtual Art Tours
If reading doesn't interest you and you're more of a tactile learner that's okay!
Google Art has teamed up with thousands of museums around the world to provide the public with virtual tours of some of the most prestigious institutions in the world. These include London's British Museum, the previously mentioned Guggenheim Museum, the Louvre, the Musee d'Orsay in Paris, the Van Gogh Museum in Amsterdam, and more!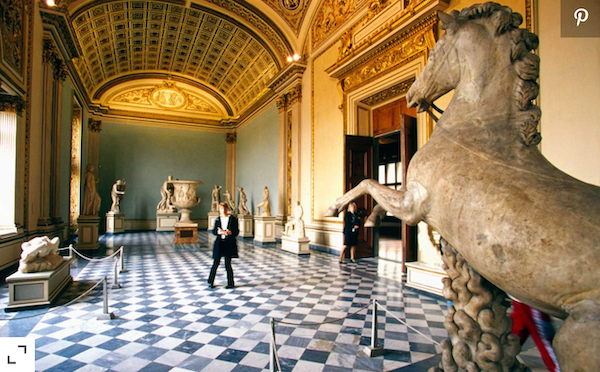 Free Online Colouring for Adults
If you're more in the mood for recreational entertainment, Smithsonian Libraries have put together an adult colouring book with a complete compilation of printable colouring pages.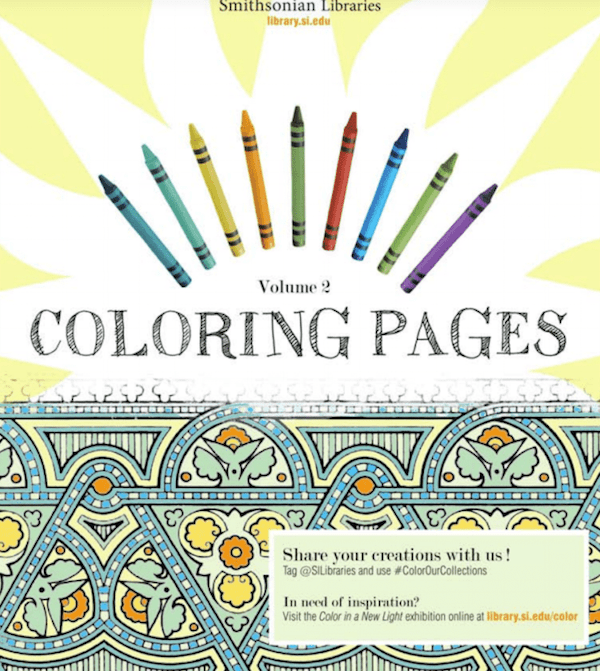 Images ready to colour are based on items from some of the world's most distinguished museum collections.
While most consider colouring a leisure activity, something to do for fun, it has many more functions.
Colouring tends to calm the 'fear' centre of the brain, thus positively reducing stress and anxiety, something that many of us are feeling during these uncertain times.

We are all facing a difficult and unprecedented time in our lives and should make every effort to take care of each other, and especially ourselves.
It's important to take time to maintain our wellbeing so we're able to endure adversity should it arise.
Remember 99% of the time, our worst fears never materialize.