Happy New Year 2019
Dec 31, 2018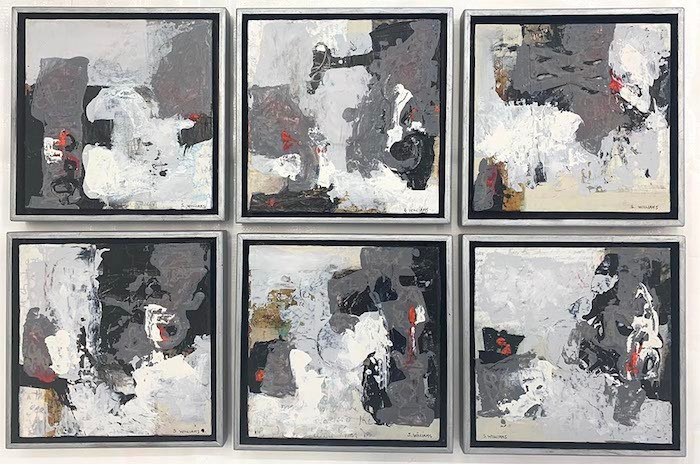 'Buried Treasure' series, acrylic on wood, float framed, 9 x 9 inches each © Shirley Williams Art
Happy New Year 2019 !
Another year has flown by in the blink of an eye.
May 2019 bring you new inspiration, new achievements and lots of new prosperity.
Wishing you a year fully loaded with peace and happiness.

At this time of year I'm always reminded of the following quote.
"We can only be said to be alive in those moments when our hearts are conscious of our treasures." –
Thornton Wilder
One of the treasures I personally hold dear is my freedom and ability to do what I love. Being a full-time career artist was always my dream while growing up.

Your interest, appreciation and support of my artwork has made my dream possible.
Without you nothing happens.
Thank you for being one of my treasures !