Latest Long Painting
One of my latest paintings is an unusual format with dimensions of 6 feet by one foot.

'Long Words' mixed media collage on gallery wrapped canvas, 12 x 72 inches © 2019
Most artists consider it a creative challenge to paint a long and narrow canvas. It's especially difficult to keep the eye moving side to side and back and forth. Of course I always gravitate toward a challenge. And to be honest, I love painting these.

Clients and designers especially like this format because it can be hung either horizontal or vertical for those odd spaces that need drama.
For a better look and more info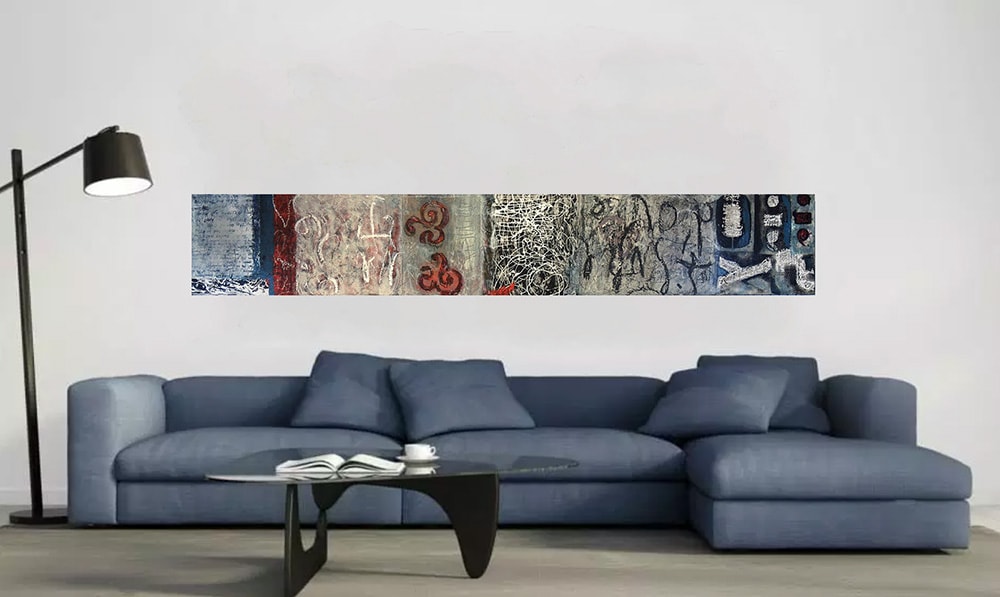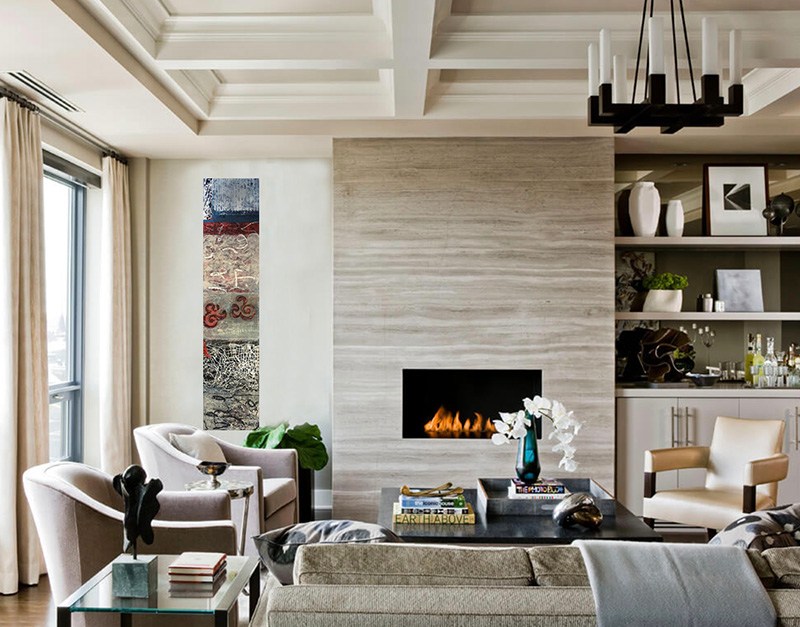 The mockups above give you an idea of the versatility a long narrow painting can offer. If you're interested in seeing how it might look in your own space, give me a call.