Open Studio: Before, During, After
Nov 06, 2018
A couple of weeks ago I had a long overdue Open Studio, my first in about three years.
It was a really great opportunity to clean up my studio. Normally everything is covered with tables, art materials, paint dust and drop cloths.
I cleaned the studio of supplies and tables, painted the walls and even painted the floors. What a difference!
Watch the video to see what it looked like just before guests started arriving to my Opening Preview Party.
The evening was lots of fun. We had a live jazz group that played. And, over the course of the evening about 75 people showed up. To my surprise and delight so did the press. Two different local magazines came and took some pictures for their publications.
Here is the online link to some of the photos taken by Snap'd
My Open Studio lasted four days over a weekend at the end of September 2018. More than 21 of my paintings were sold. You can see some of them in the video. They varied in size from framed 8 x 10 inches all the way up to 36 by 36 inches on canvas.
I even acquired my youngest collectors ever.
Five-year-old twins, Kate and Evy, really fell in love with one of my encaustic diptychs. They called it a "twin" painting and it happened to be in their favorite colors, pink and green.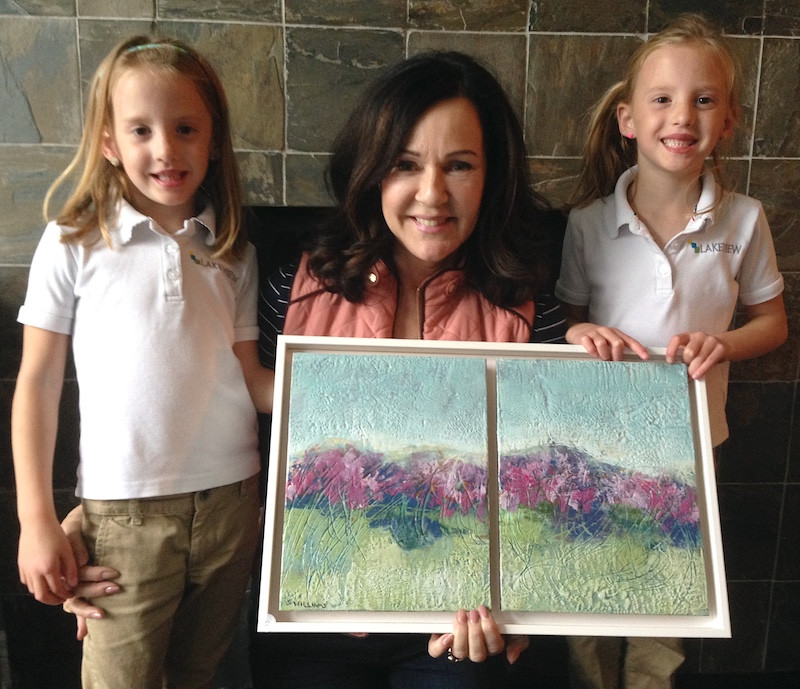 They convinced their Mom to buy it for them for their bedroom. I was just so touched. It was so sweet to see their excitement.
Also sold, was a collection of 8 framed black and white paintings. These bold, graphic pieces were originally commissioned by my publisher in Texas. Here are four of the series and you can see them all in the video above.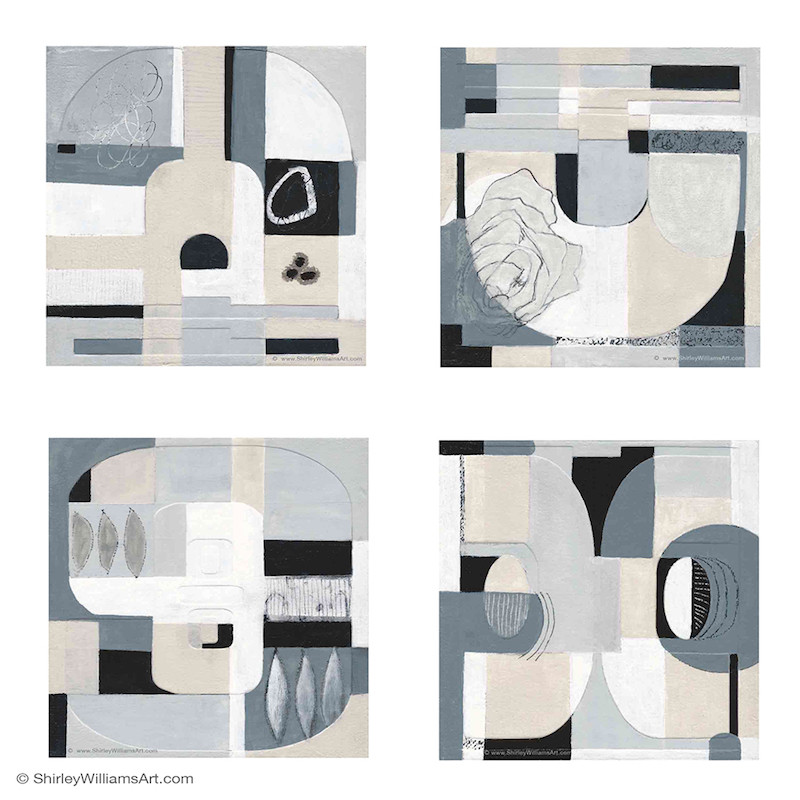 These were the originals, and you can also see more of them in the video.
Now that my Open Studio is behind me, I've put my studio back together.
I can now get back to painting fresh work.