'Points of View' in Red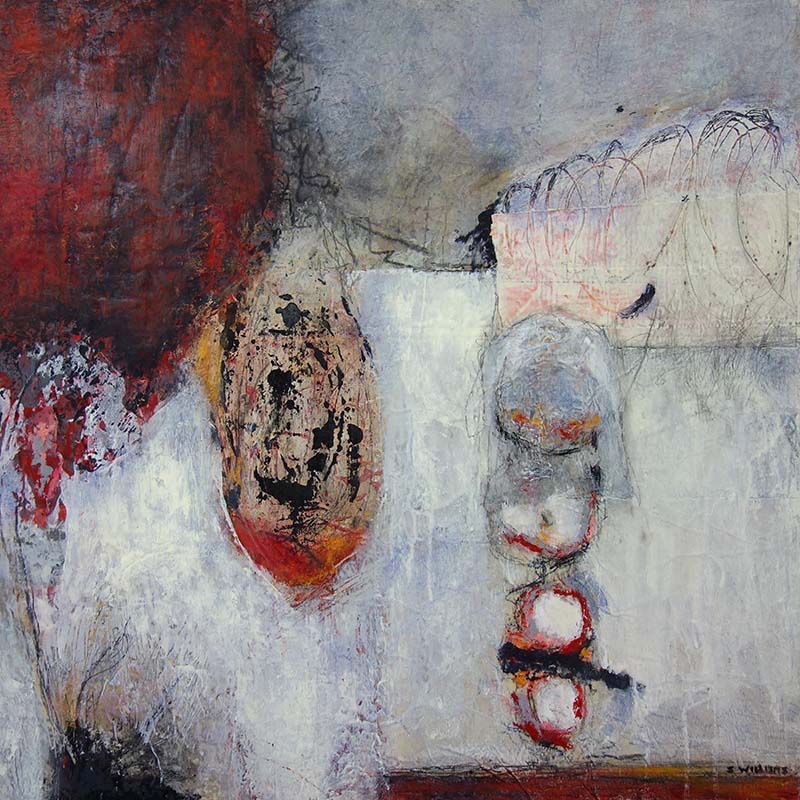 'Points of View' ID# 1806, acrylic and mixed media on gallery wrapped canvas, 24 x 24 x 2 inches ©
---
June 15, 2020
The painting above is lavishly textured with many layers of paint, collage, drawing and other mixed media.
But 'what does it mean?' you may ask.
The title is 'Points of View' It's about the notion that abstract art gives us the freedom to see, feel and interpret the painting intuitively, from our own perspective.
Everyone sees and reacts to things in their own way.
There 's no right or wrong way to interpret an abstract painting.
Just allow your natural reactions to the color and texture to guide you. Let your mind take in the shapes. What do you feel or notice?
Seen from a distance, the painting might create a sense of landscape, plants or subconscious symbols.

As you get closer, veils of color and marks beneath the surface become revealed. These tactile buried traces can stir other associations or sensations, depending on your viewpoint.
---

'Points of View' measures two feet square, which is a perfect size for over a desk, counter or credenza, as you can see below.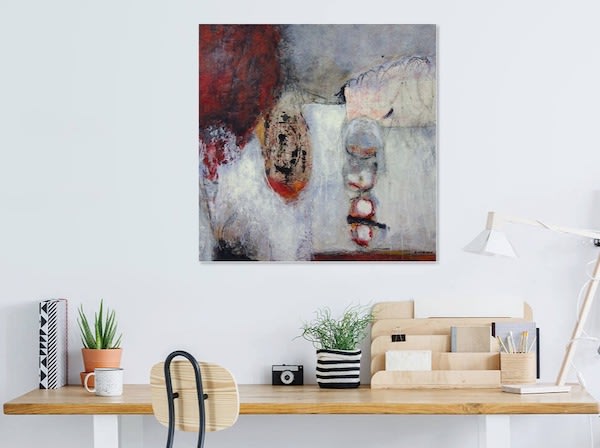 ---
For your convenience, there's also a new BLOG INDEX page on my website. It makes finding what you're looking for super quick and easy.

This handy page lists and links all my past Blog posts into various categories of interest such as Inspirations, Studio, Paintings, Events, Color, etc
And lastly, please be sure to become a Studio VIP if you haven't already.
We're almost ready to open The Studio Gallery to the public and you don't want to miss out.