Sold From Facebook
Feb 09, 2018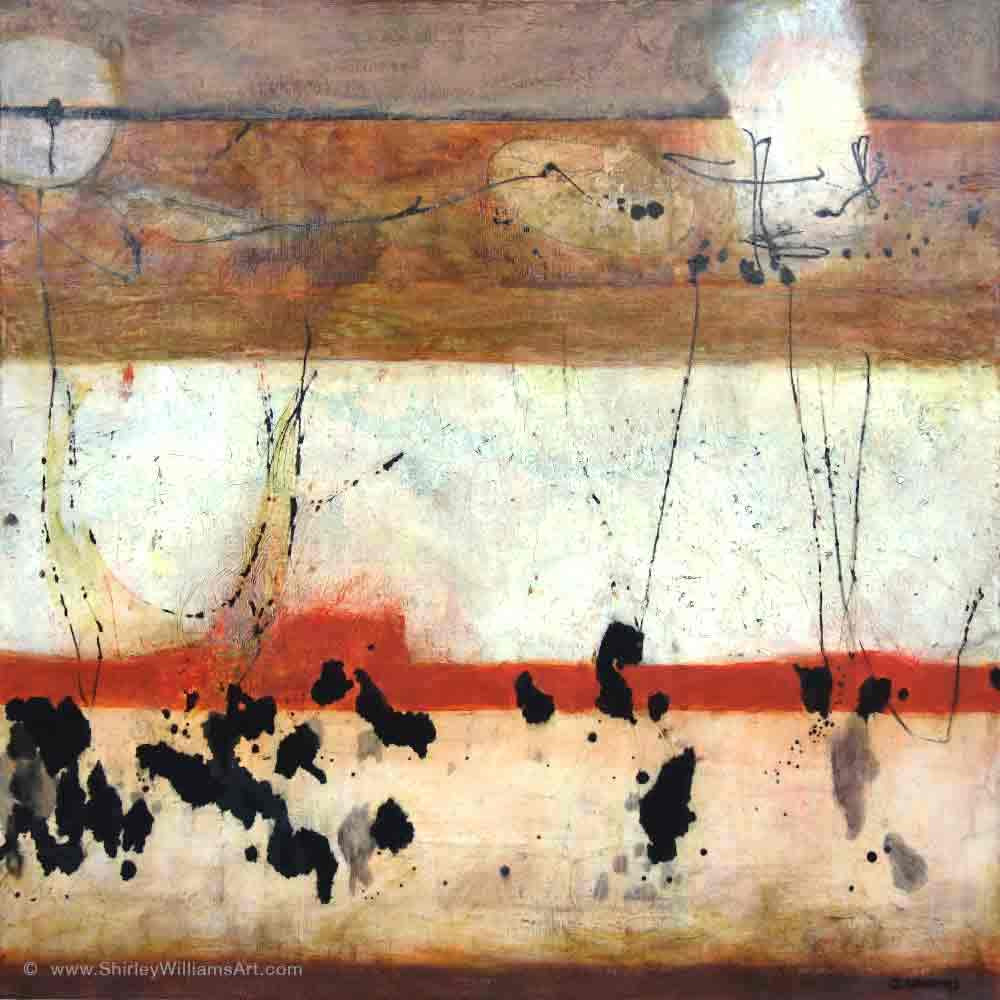 'Degrees of Separation", acrylic on canvas, 30 x 30 inches (76 x 76 cm), © Shirley Williams SOLD
You might say I have a love/hate relationship with Social Media.
On the one hand, I love it because it's a great way to stay up to date with friends and relatives. Plus, as an artist, I appreciate how social media gives me the opportunity to reach out and share my work with people all over the world.
On the other hand, social media takes a lot of time. It's oh so easy to get sucked down a rabbit hole of "cute kitten videos". Sometimes a few hours can go by without even being aware of the time. From a professional point of view, it takes a lot of time away from the studio.
Sometimes, like many people, I'm tempted to unplug myself. I wonder if it's really worth bothering. But what usually happens is someone makes a lovely comment and my faith in the power of social media to connect with others is reaffirmed.
Yet I've never actually sold a painting through social media. That is, until last week.
No sooner had I posted the photo of this brand new painting on Facebook, than I received a Direct Message from someone locally who wanted to see it. They came to the studio a few days later and fell in love with it. Boom! SOLD and they took it home with them. The varnish on it barely had a chance to dry.
It's convinced me to continue adding new work and updates to my Professional Facebook page since it does seem to work occasionally. Be sure to LIKE and FOLLOW ME