The Studio Gallery Now Open
August 7, 2020
With a great sigh of relief, I can finally say, with much excitement, that The Studio Gallery is now open to one and all, every Wednesday to Saturday from 1pm-6pm.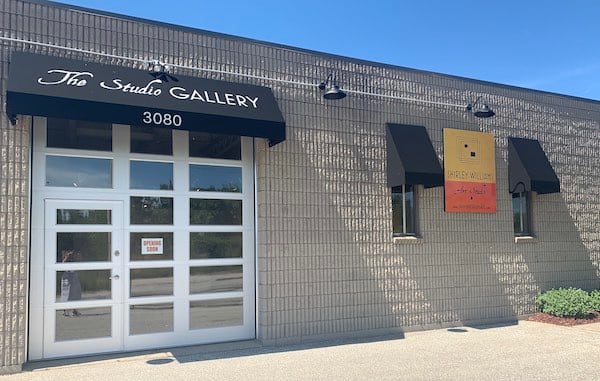 The journey over the past 6 months of renovating my studio and building an attached gallery was both intensely gruelling and extremely rewarding. My patience was tested more than once with reminders that things often get worse before they get better.
For months, my studio was in total chaos with everything covered in drywall dust. I remember many days longing to get back to my normal painting routine. Day after day, inch by inch my vision gradually began to take shape. And now finally, the dust has literally settled and I'm back to normal (whatever that is.)
Initially, I had planned to host a Grand Opening Party for The Studio Gallery, but COVID-19 put a stop to that idea. In fact, I opened without any fanfare at all. I simply unlocked the door, put out an OPEN sign and waited to see who dropped by.
It's been great because, instead of a crowded party, I've had the chance to sit and chat, socially distanced of course, with those of you who have come in to wish me well. Thank you for making it all worthwhile.
Thank you also to each and every one of you who helped make this all possible. In spite of the many challenges, including COVID, everyone who worked with me on this project, were so amazing. Smiles, good cheer and exceptional work ethics were on full display every day. I am so incredibly grateful.
If you're in or near Windsor, Ontario, come for a visit. No need to worry. Hand sanitizing and social distancing are still in effect for your safety.