Time for Renewal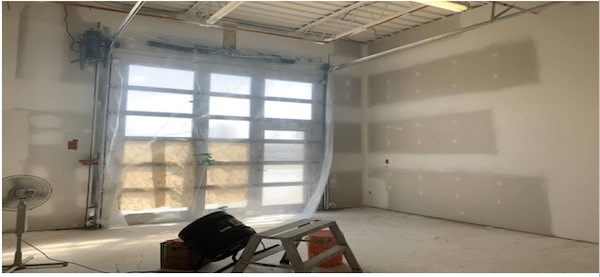 Building The Studio Gallery - April 2020
​May 28, 2020

As some of you may have heard, major changes have been happening at my studio the past four months.
With COVID-19 keeping us all locked down, I've been making use of the pause by self-isolating between home and studio. I've been working long hours every day to complete the changes so I can get back to painting soon.
– painting canvases - not walls, that is !
I'm not quite ready to announce the details of this new beginning just yet. I will soon though !!
Let me give you a bit of background on how I came to make some major decisions about my future as an artist.
I've been at a crossroad in my career, as a professional artist, for quite some time. Up until recently I mostly sold my paintings through national and international galleries that represented me. I created the art. Galleries sold it and worked with the clients.
However, the internet and massive cultural changes have made this old way of doing business as an artist, increasingly expensive and unrealistic.
The Internet vs The Middleman
The past 10 years have completely changed how art is viewed and collected. Today, you don't need to physically visit an art gallery to buy a painting any more. You just let your fingers do the scrolling.
The internet accomplished that. The art gallery system, (as arbiter middleman) has gradually become more obsolete because the consumer can now buy directly from the artist.
As you know you can buy my paintings directly from me on my website and other online venues. Ten years ago, no professional artist would ever risk their reputation by selling their work online. Now they all do; even the top tier.

In the past, the 'middleman', between the collector and the artist, was traditionally commercial art galleries. Galleries were gatekeepers. Basically, they decided which artists 'deserved' to be exhibited. It used to be nearly impossible to make a living as an artist without prestigious gallery endorsement.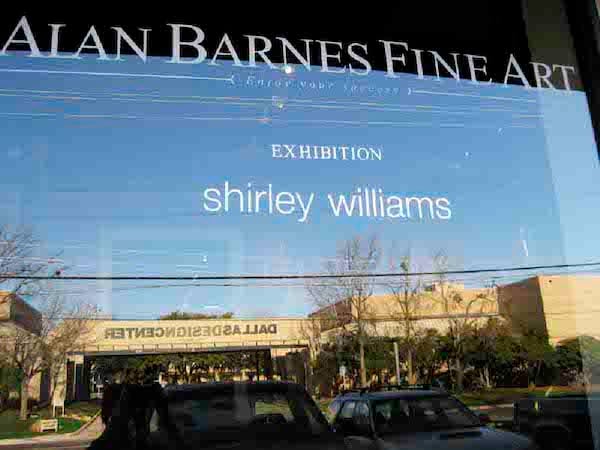 Therefore, an artist's prestige and prices would rise depending on the galleries that represented them, and where their art was shown. Collectors and sales were key too, of course, so the pressure was always on.
This business model is still the case with extremely high-end galleries representing world renowned artists. But elsewhere, the gallery tradition is crumbling as the internet democratizes buying art. Anyone can view and buy art online now, in their PJ's if they want to, without ever stepping foot in an art gallery.
Think of it! Anyone can now buy a painting directly from any artist anywhere in the world at any time of the day or night.
Simply amazing !!
The Glamorous Parts of Being an Artist
Fortunately, I had a good career run in the Art Gallery system for many years. The 'gatekeepers' opened their doors and offered me opportunities I'd only dreamt about. I earned my stripes, so to speak, and the experience was enlightening.
It was always exciting to be shipping off a bunch of crates packed with paintings to a big city such as Dallas, Naples or glamorous Yorkville in Toronto, for an upcoming show.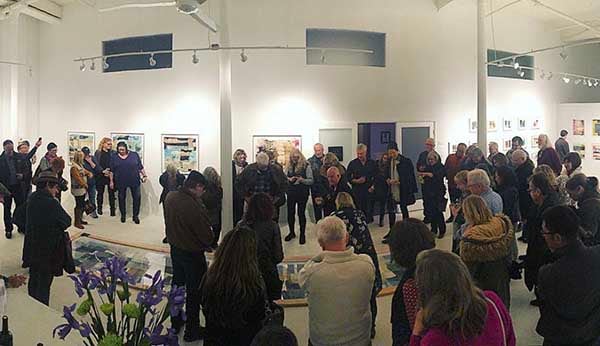 At the opening parties I always loved the chance to mingle with guests, drink champagne and get re-acquainted with old friends and other artists. It was exhilarating at the time.
But the world is totally different now. Many factors make it increasingly challenging to have a traditional art career, represented by galleries, and still make a living.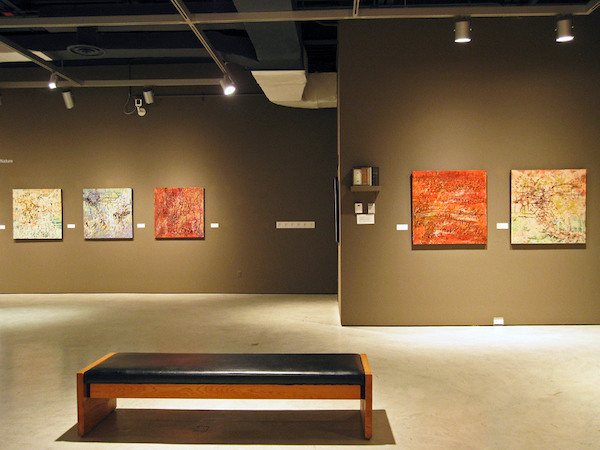 The Unglamorous Reality
Here are a few things that helped me decide to shift away from national and international gallery representation and toward a more local and online presence.
The cost of shipping art to shows keeps rising exponentially.
Shipping art also creates packaging and energy costs that are not good for the planet.
Exhibiting in an art gallery usually requires at least a few business travel trips a year, which are increasingly costly and inconvenient.
COVID-19 and other viruses pose increased risk with traveling these days.
Exhibiting always involves a lot of time away from the studio which is lost creative time.
Exhibiting is always stressful and exhausting. It usually takes time to get back into the creative flow afterward.
Galleries usually require an artist to share costs for marketing and opening party expenses. This can add up quickly.
Galleries usually keep a commission of 40% - 50% of the retail sales price when a painting is sold.
Galleries usually keep an artist's unsold paintings on consignment, up to a year after an exhibition. This practice keeps these paintings out of circulation and unavailable for sale by the artist.
Galleries will not usually give an artist the names of fans and clients. This makes it impossible to develop relationships with collectors
As an artist, the traditional path of being represented by numerous galleries in various large cities internationally, is a tough and tiring road.
To be honest, once the cost in time, expenses, risk and stress are tallied up, it's hardly worth it.
My conclusions have led me to make a huge commitment in taking the next steps in my career. It's time for me to take a leap of faith and adapt.I'll be posting more about these exciting developments soon.
Stay tuned!