Trio of Recent Paintings
Jun 16, 2018
This group of three paintings was completed in Victoria, B.C. in April while I was attending a professional artist workshop with California painter, Michael Shemchuk.
Here I've shown them as a triptych over a credenza to let you see what they look like together.
Each painting is a separate entity and can be purchased individually. However I do like the the interesting grid that forms when they're hung together. What do you think?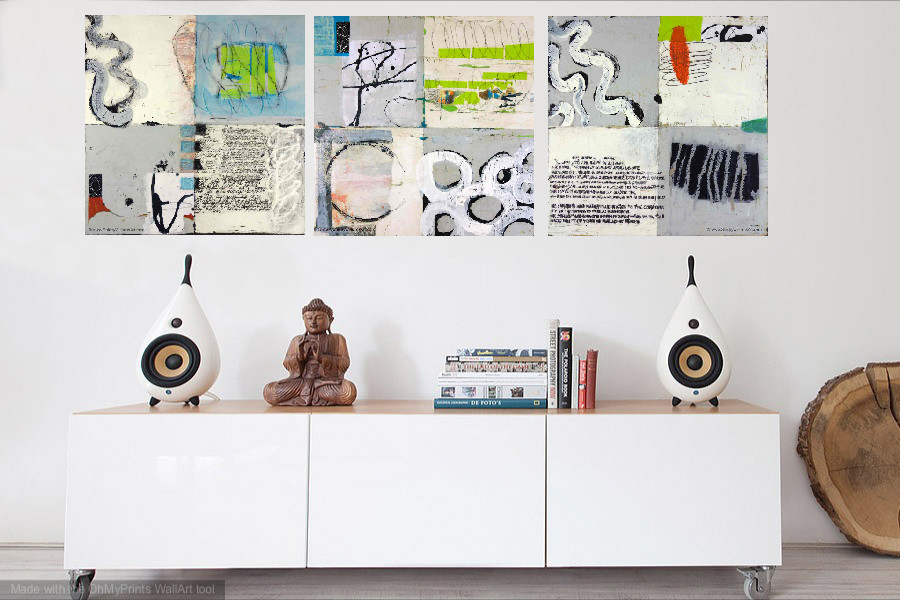 Overall the three would measure 20 x 60 inches plus spaces between. That's a perfect size for over a sofa also.
You can see a closer view of each one of these below.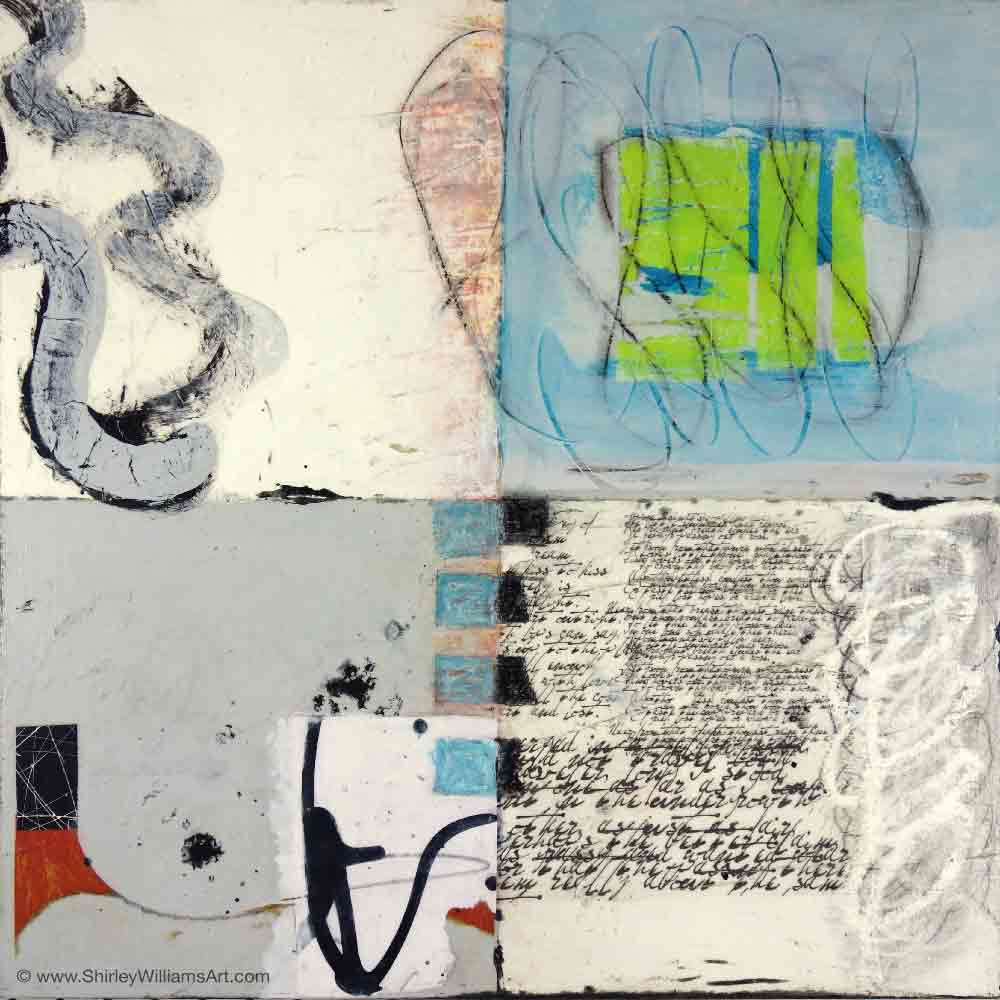 'Compartments - 1', ID# 1826 mixed media on cradled wood panel. 20 x 20 x 2 inches, © 2018 Shirley Williams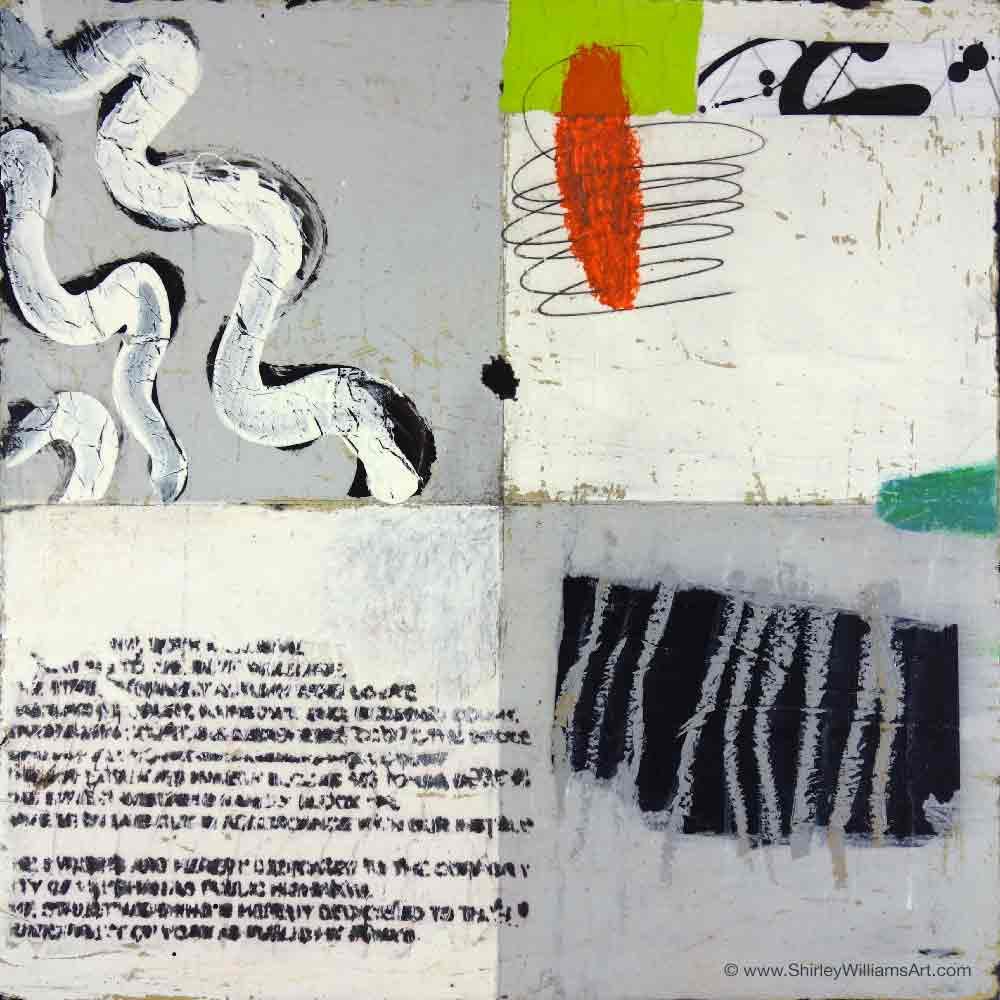 'Compartments - 2', ID# 1827 mixed media on cradled wood panel. 20 x 20 x 2 inches, © 2018 Shirley Williams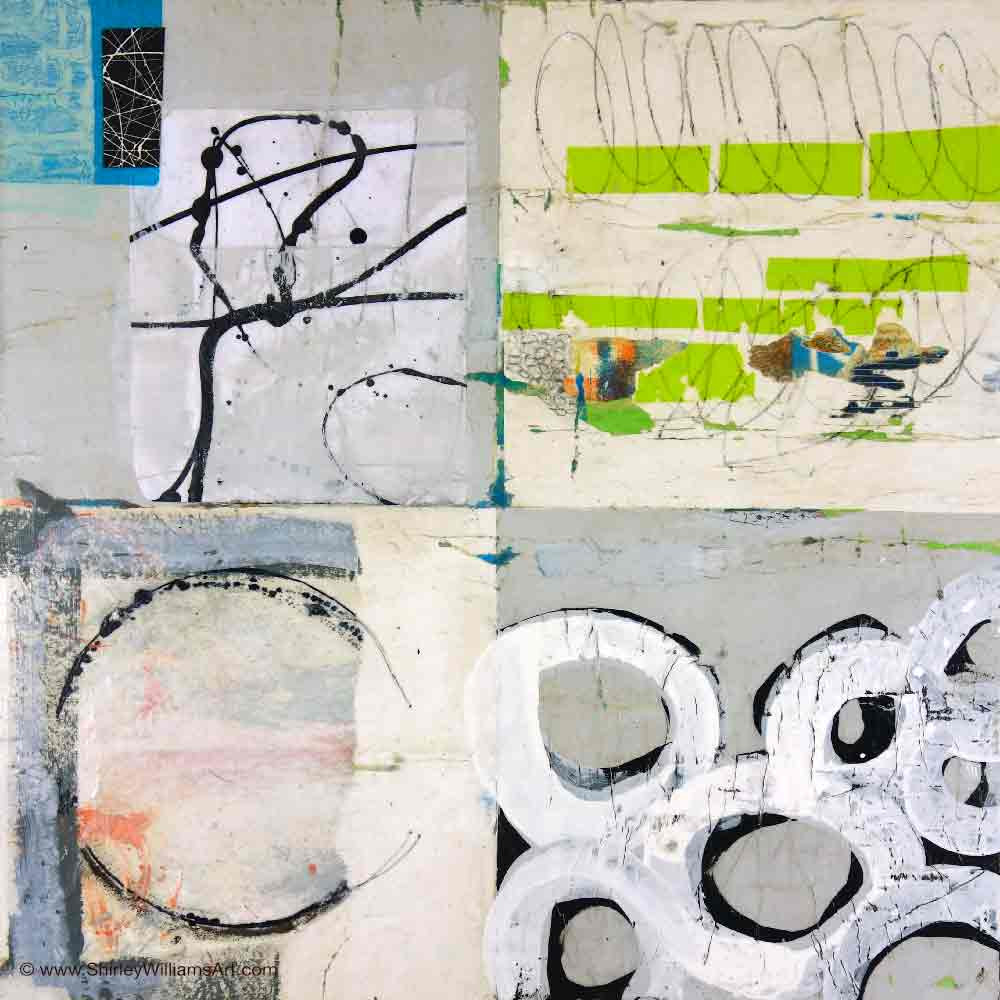 'Compartments - 3', ID# 1828 mixed media on cradled wood panel. 20 x 20 x 2 inches, © 2018 Shirley Williams