Vertical or Horizontal?
Aug 19, 2018
The two paintings below were created over a period of about a month, more or less at the same time. Therefore, they are very similar in flavor and create a natural diptych.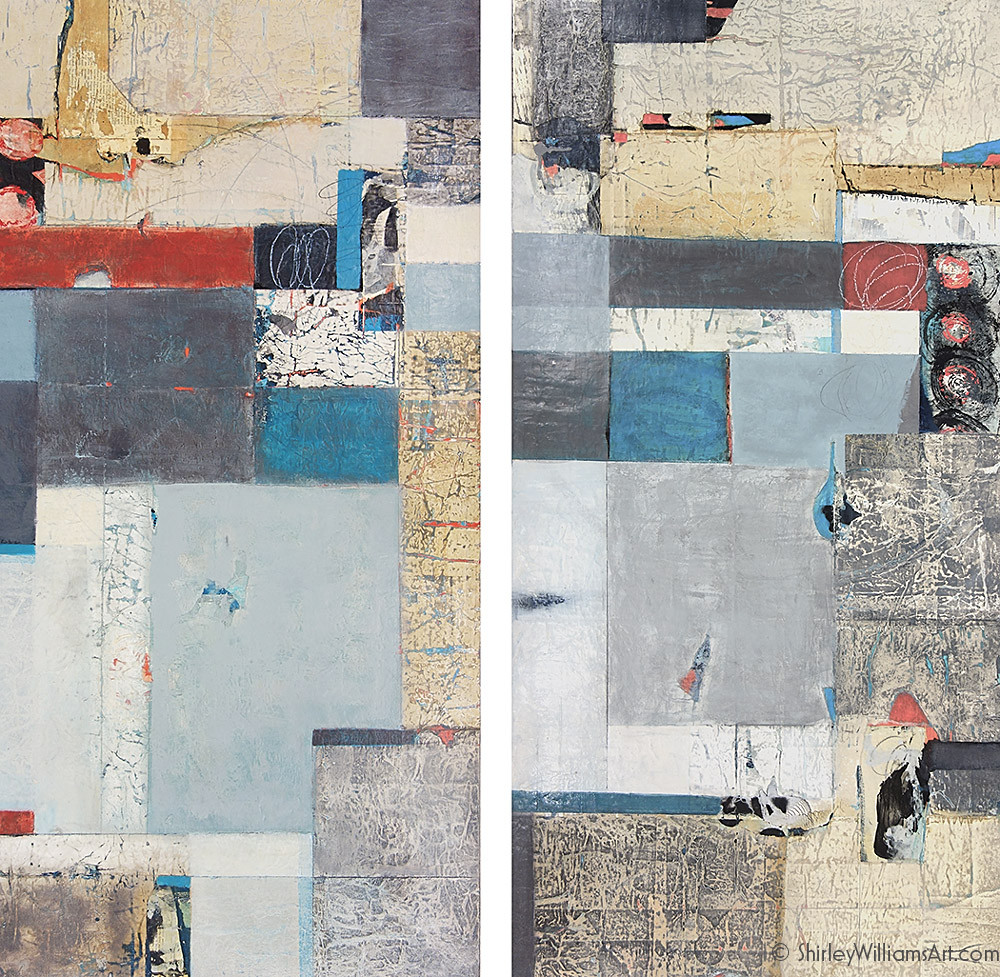 'Organizing Space 1, 2' Diptych, mixed media & acrylic on wood panels
24 x 48 inches each (48 x 48 inches overall) © 2018 Shirley Williams
Hung together like this, the overall measurement is 4 feet square.

However, while my paintings are being worked on, I like to get a different perspective by rotating them constantly. They also get moved often from the wall to the table to the floor.

In fact, I know they're finished when I like them in any direction. I've always encouraged new collectors to install my paintings in any direction they personally like best.

Here are the same paintings shown horizontally. The two paintings, hung side by side horizontally, would measure 8 feet x 2 feet. What a dramatic effect, If you have a wide wall as a focal point.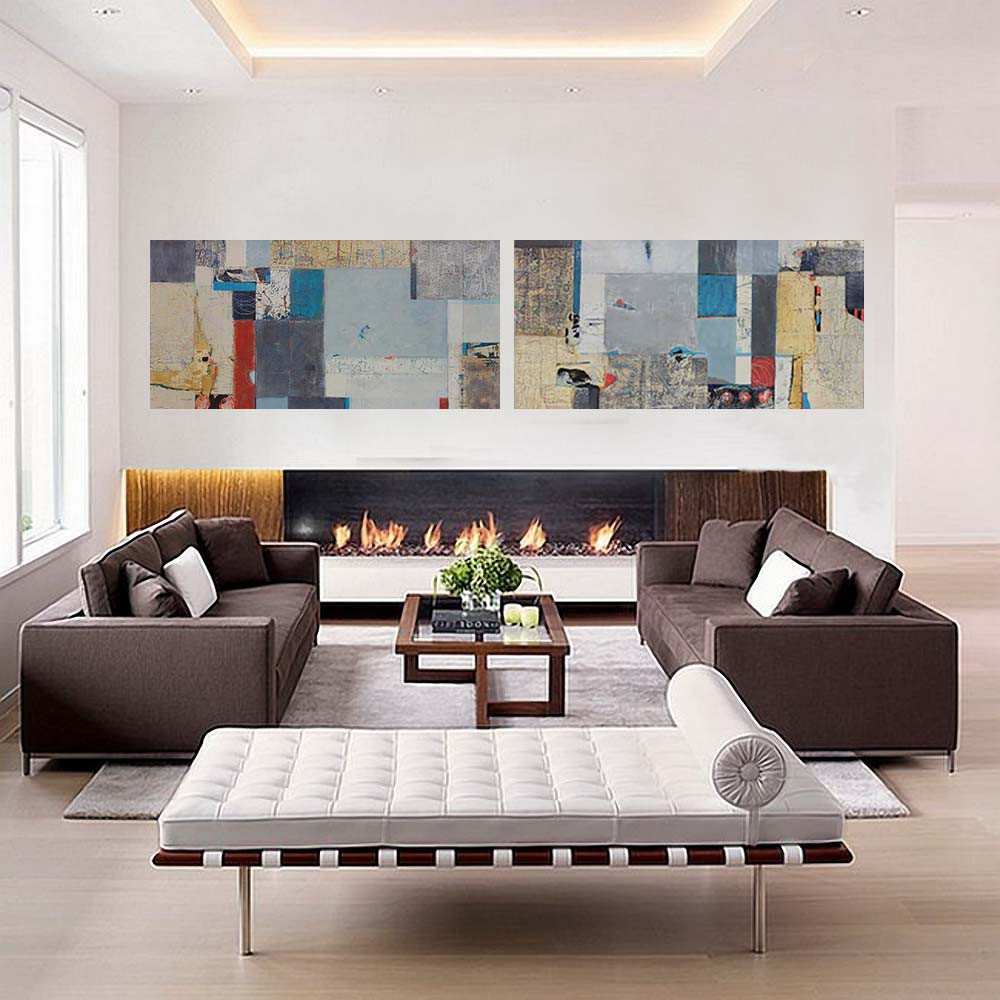 Which way do you prefer?
Having a pair of paintings that can work individually or as a diptych is really great. You have so much flexibility as to where they can be hung.

Of course, just buying one is ok too !