Video Podcast Interview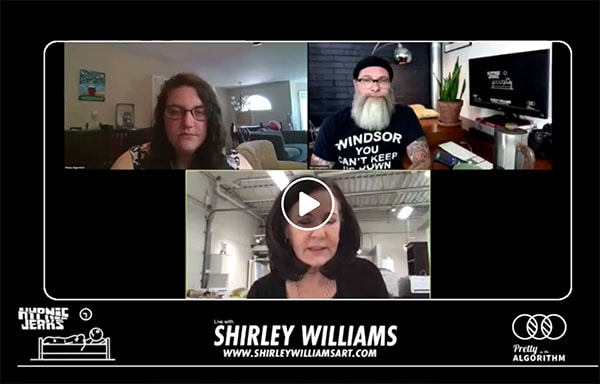 June 11, 2020

The studio renovation and gallery addition has been coming along really well. It's a ton of work. But seeing things come together as I'd visualized it, makes it all worthwhile. All these changes have been both draining and exciting.
In the midst of everything, I was thrilled to be invited to do a follow-up interview with Syx Langemann and Justice Hargrove, for their video podcast 'Hypnic Jerks'.

Do you know what a 'hypnic jerk' is?
I had to look it up myself. It's when you're sleeping or just about to fall asleep, and your body suddenly jerks.
Aha! New word for me.
Syx and Justice interviewed me about a year ago so it was really fun to reconnect. In addition to talking about all the changes taking place in my studio, we also discussed our changing world, buying local, websites and the art world in general these days.
'The times, they are a changin'- Bob Dylan